This Aluminium Fairlead has a unique shape, but it's still universal and goes well with all standard synthetic rope winches. It's proven to be durable and easy to mount.
Mounting pattern: same as the 4-way roller fairlead 254mm x 114.3mm
It provides a better clearance and allows for better approach due to how far the user's bumper sticks out for easy and convenient mounting of the winch to your vehicle.
It decreases the possibility of fraying.
Don't leave your synthetic rope exposed to the sun. Inspect every time before use.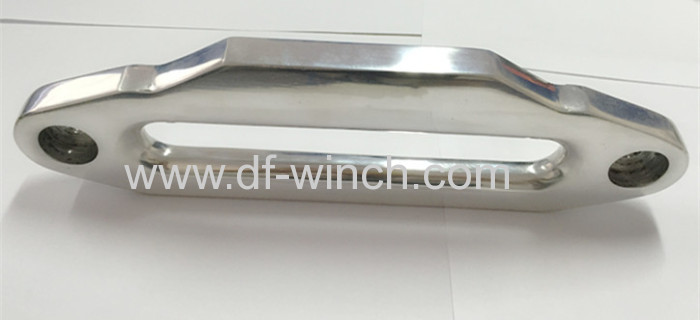 We fairly know the importance of the quality and do tests to make sure that our products are reliable, and we make adjustments and changes to make the design better from the testing results.
We attend numerous trade fairs in China and abraod to promote our products and to meet old and new clients from worldwide, here are the latets pictures of our Canton Fair 2015 Autumn: